Variable Magazine
---
Designer and Illustrator


Team Members
Lure Design
Zack Causey


How do you evolve a yearly festival's brand while celebrating its history?


Now celebrating its 25th anniversary, the Florida Film Festival is an Oscar®-qualifying festival, premiering the best in current, independent, and international cinema. Through ten days of 180 films and first-class events, film lovers mingle with filmmakers and celebrities over hand-crafted cocktails and a delicious menu at Eden Bar inside of the Enzian Theater.

The Florida Film Festival is presented by Enzian, Central Florida's full-time, not-for-profit alternative cinema, which seeks to entertain, inspire, educate, and connect the community through film. As part of its mission, Enzian presents innovative and original cinematic programming not just during the Festival, but all year long. The Florida Film Festival shows 180+ Films, 20+ World Premieres, and pulls 23,000+ guests in attendance.





I worked with the folks at Lure Design to help define an exciting and varied visual system, screen wash, badge system, and mobile application to be used at the Florida Film Festival. We centered the visual identity around the neon sign. The neon sign has been a staple of classic cinema for decades. It is an instantly recognizable, timeless medium that exudes nostalgia and cool. While they are used worldwide, neon signs were popular in the United States from about 1920–1960, which were formative years in film's history.




We came up with the idea of presenting the different aspects and attendance types of the festival as icons within this neon sign style. It needed to be modern looking while still having that classic glow. These had sentimental and literal value among the attendants. These needed to be fun and easily discernible, as there are large numbers of people moving in and out of the theaters throughout the day. These illustrations were turned into animations to be used as a screenwash in between the festival's films.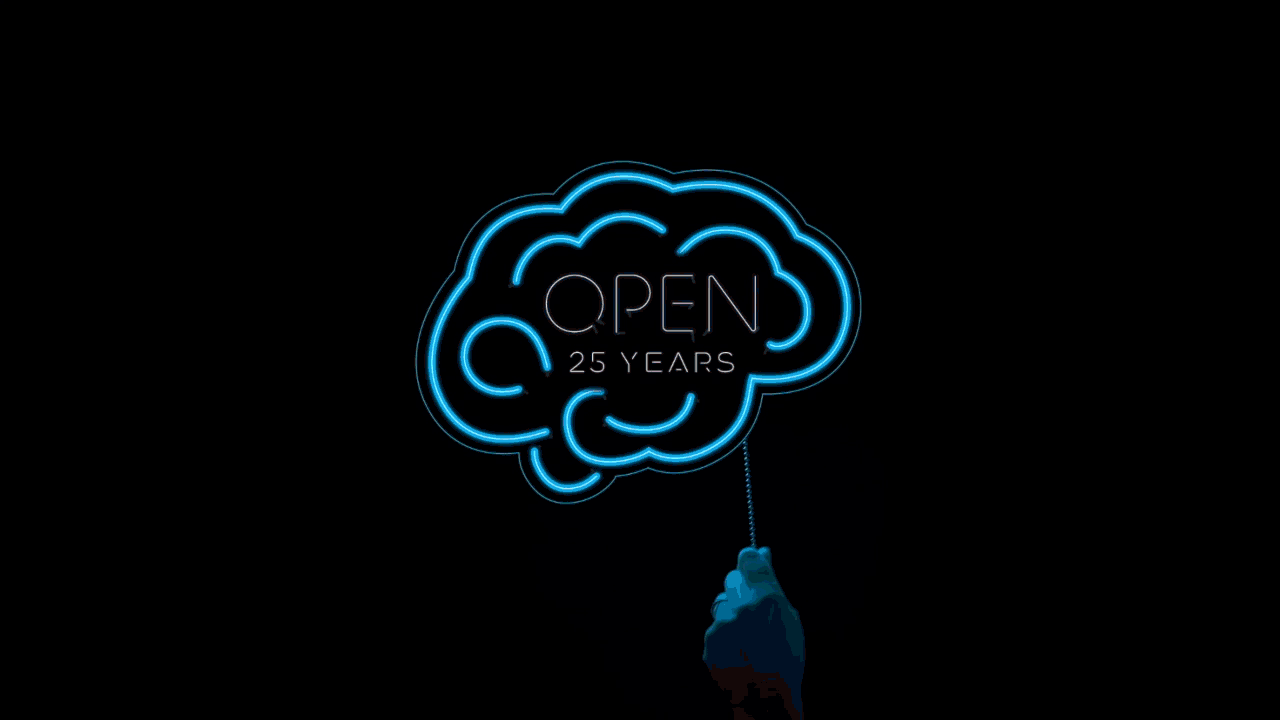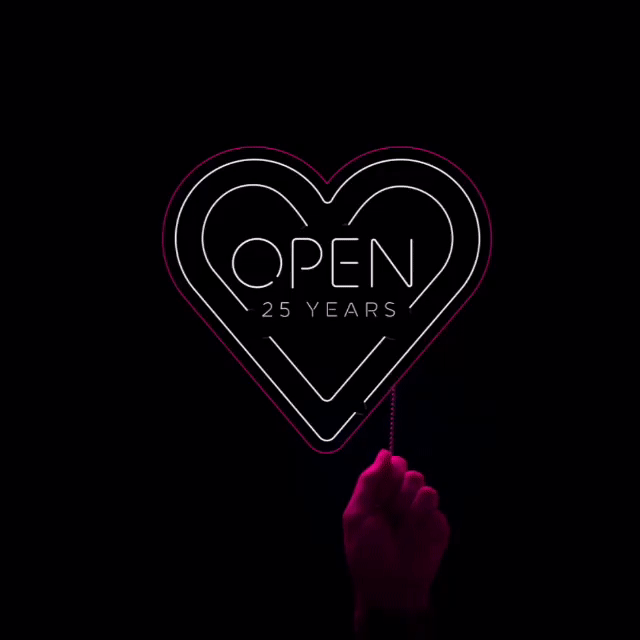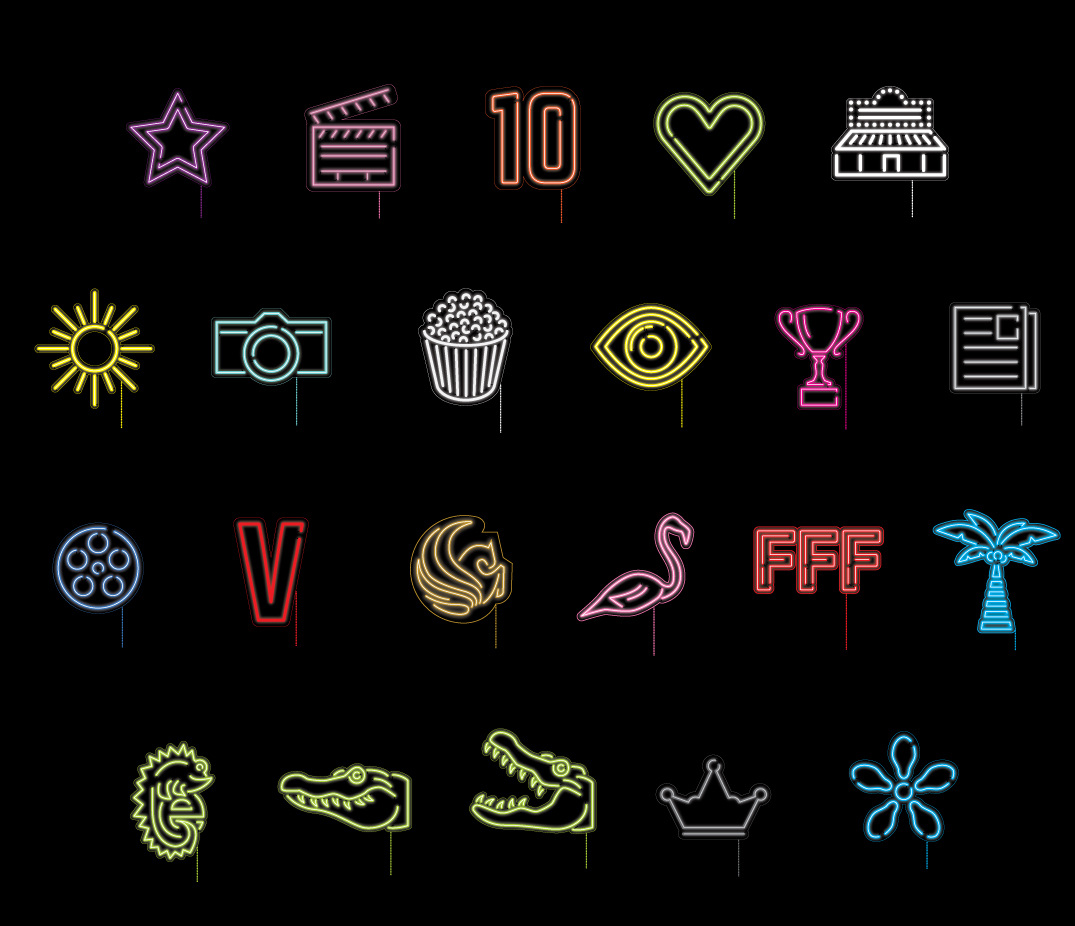 The iconography system took influence from a wide variety visuals, some local and some related to the festival's history.
The app concept was developed to help attendee's plan their Florida Film Festival experience. It is centered around the core ideas of exploration and discovery, so there are options to see what is happening nearby and recieve film recommendations.