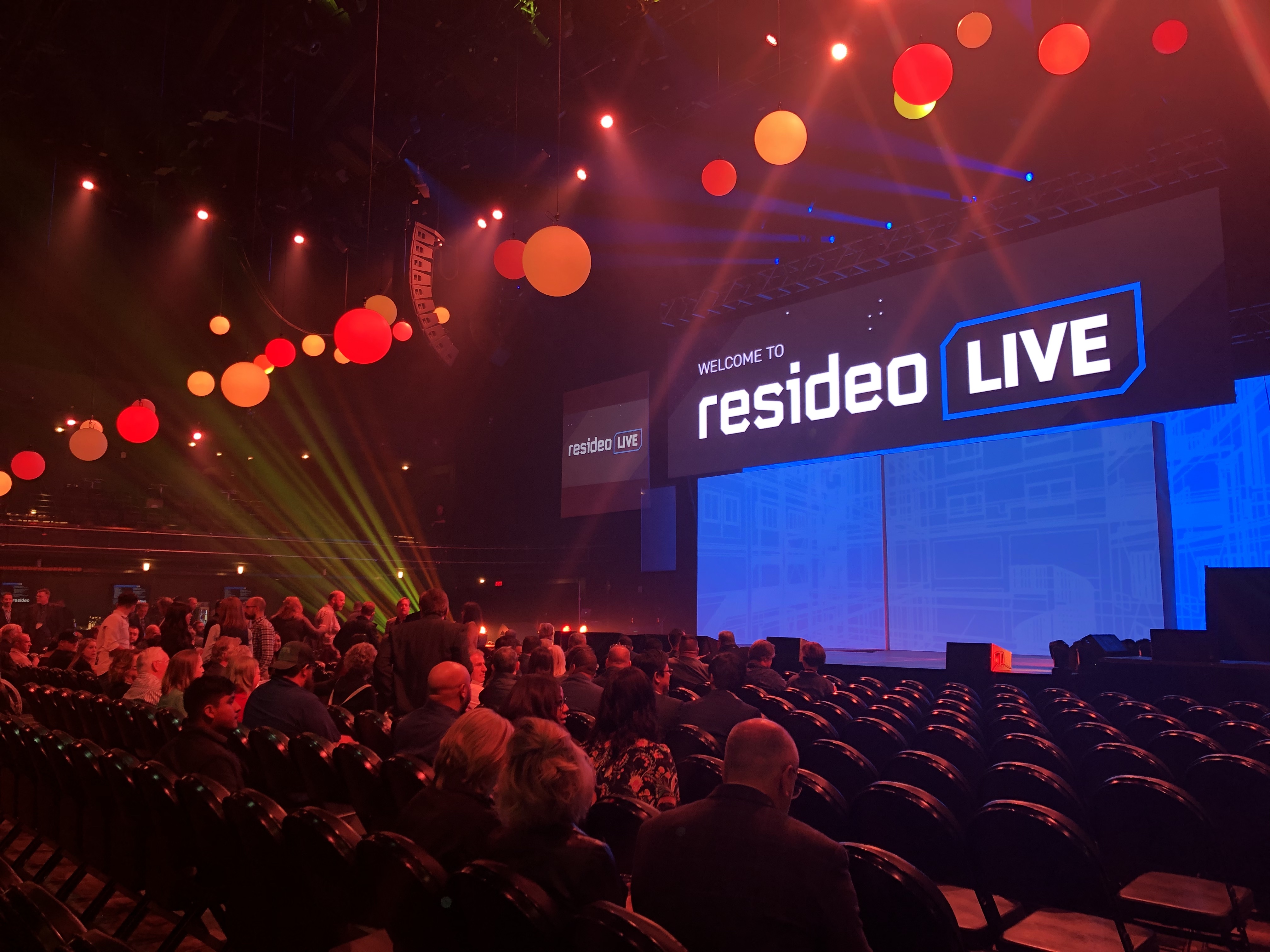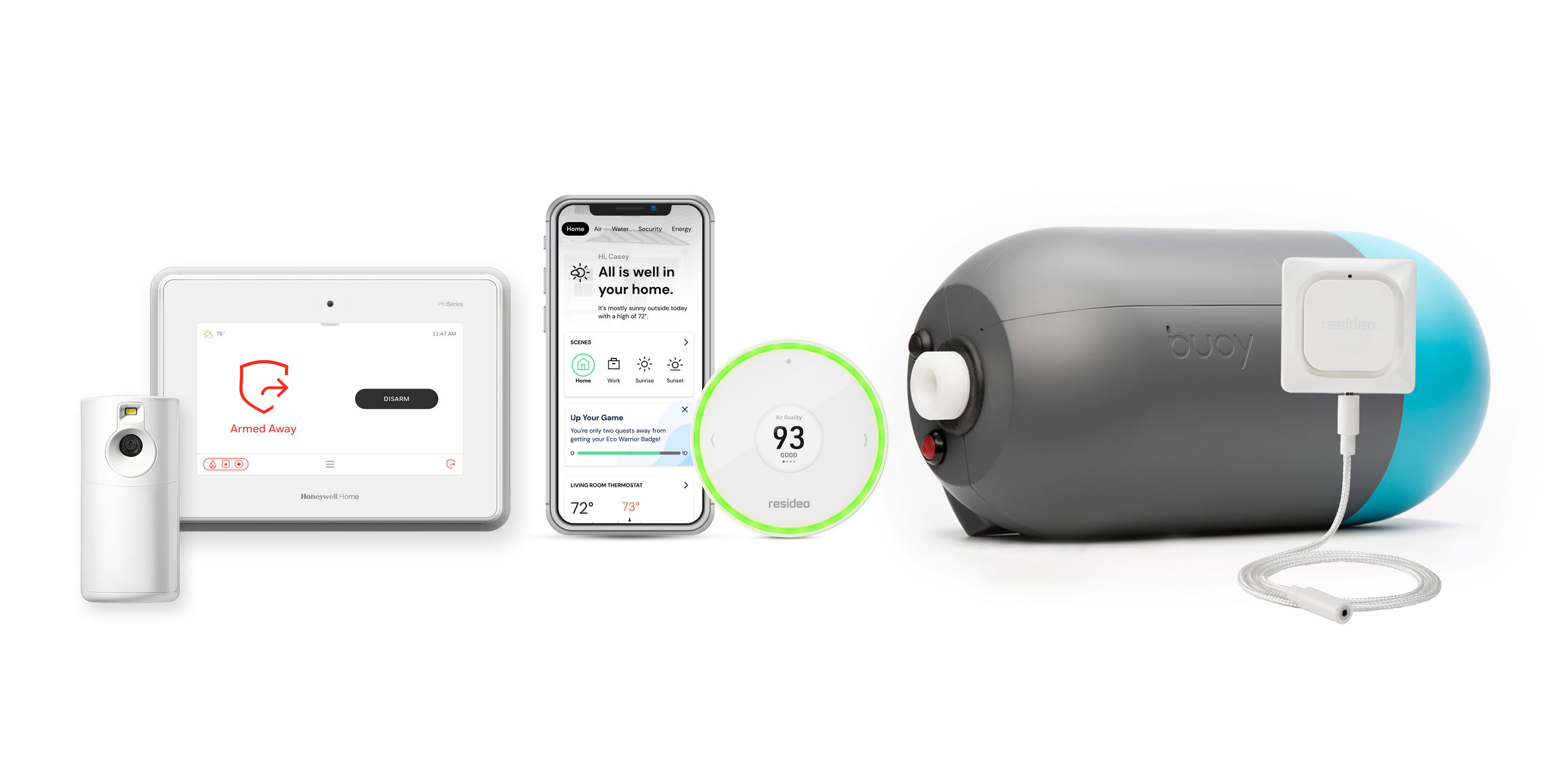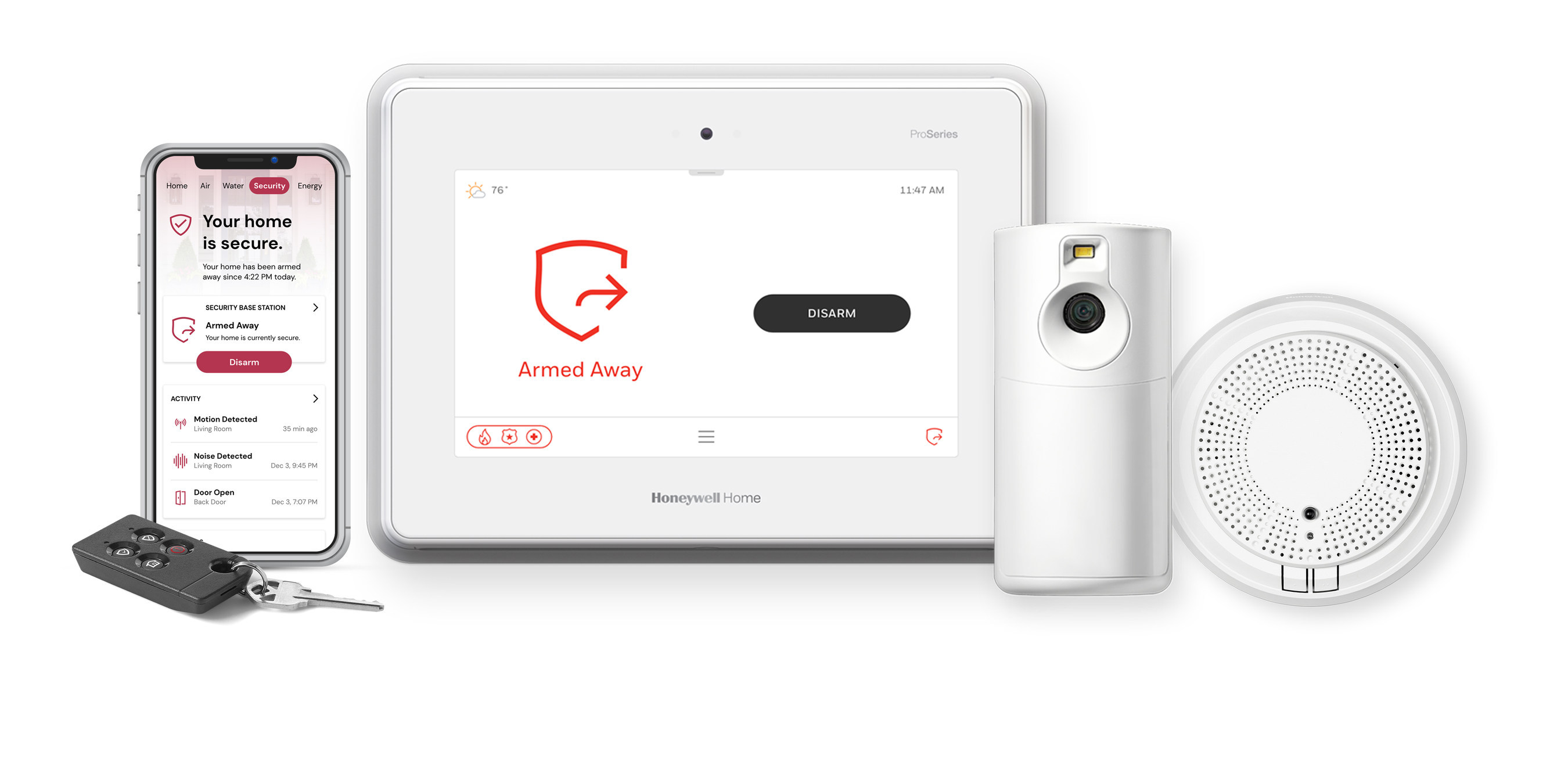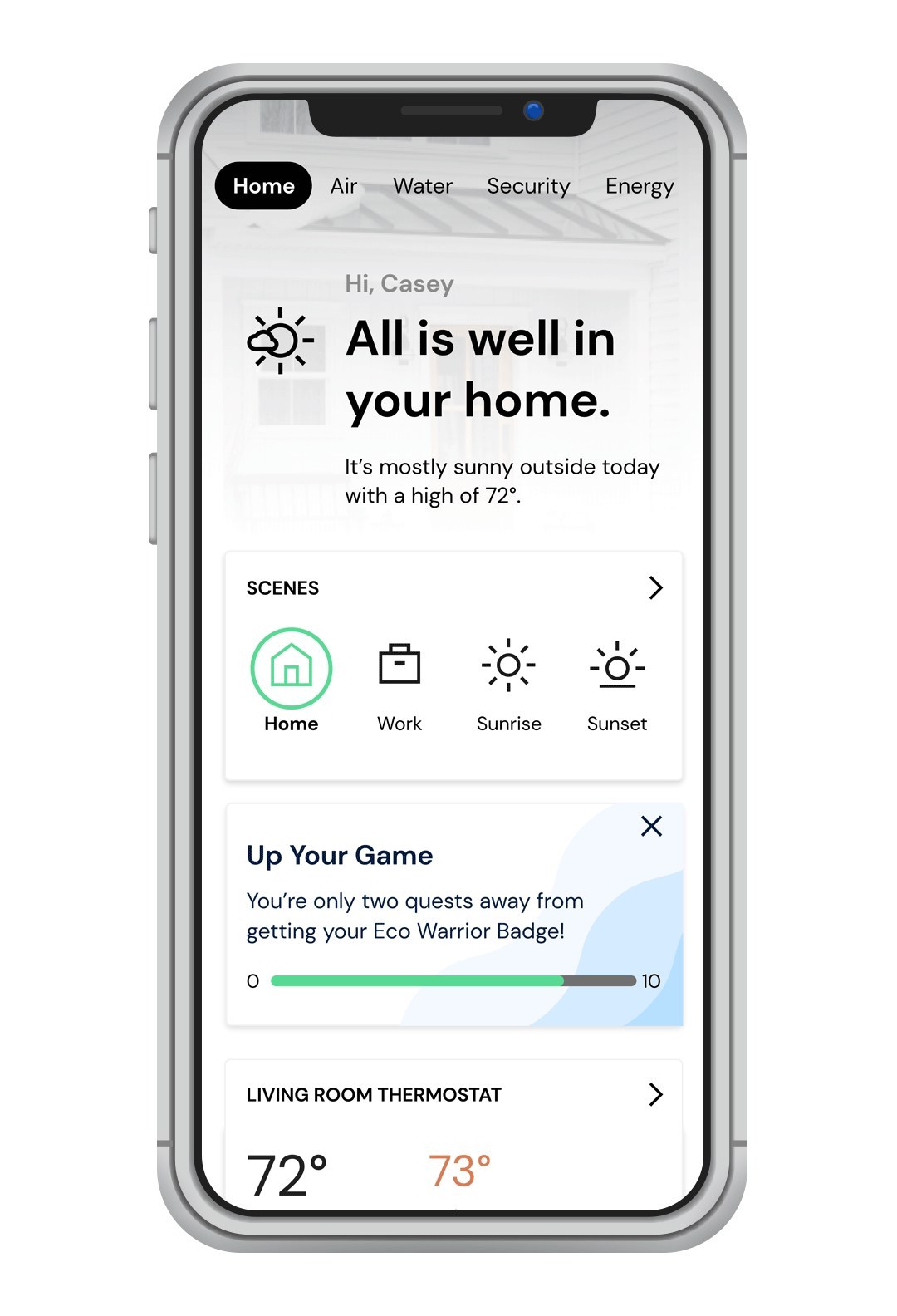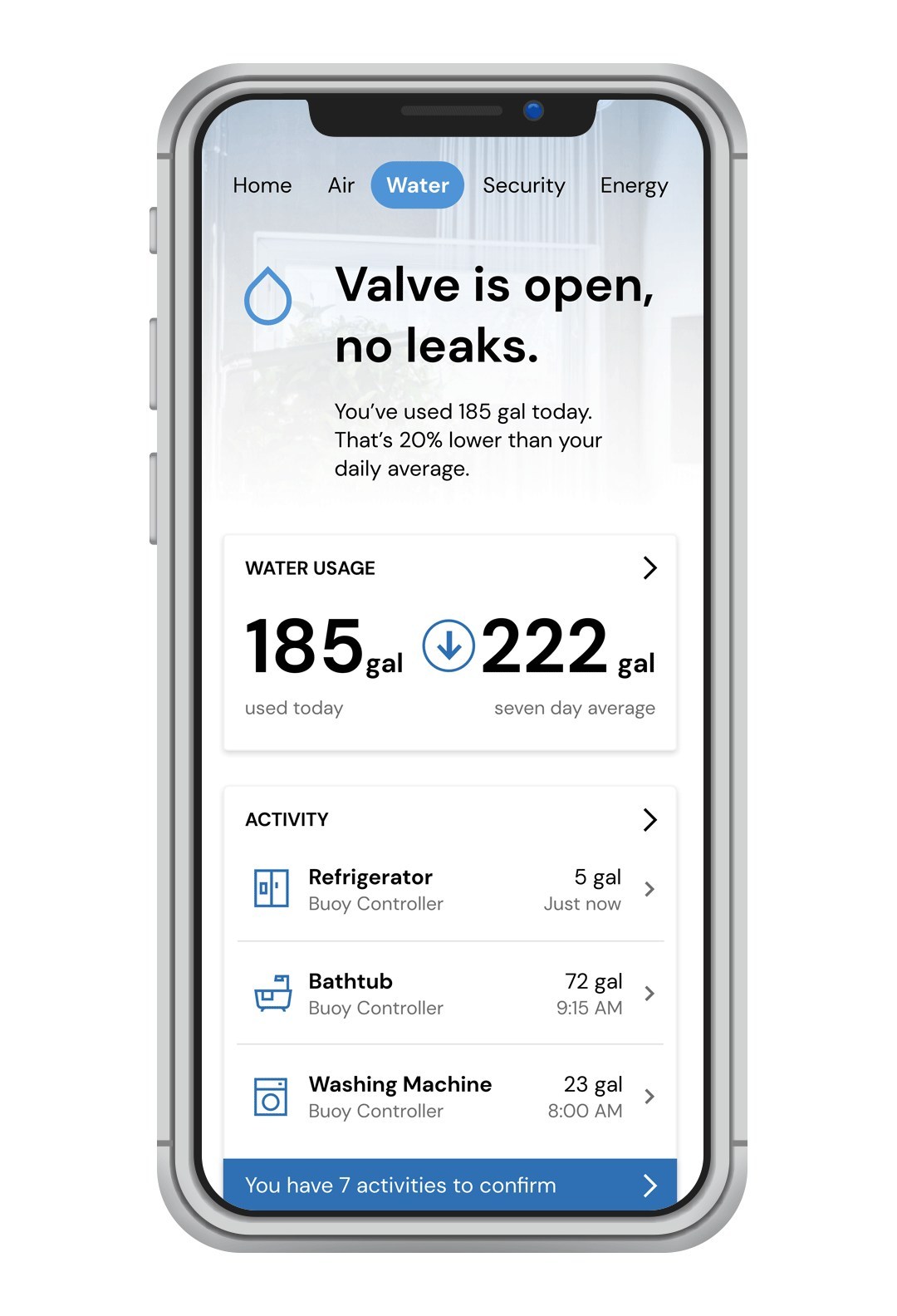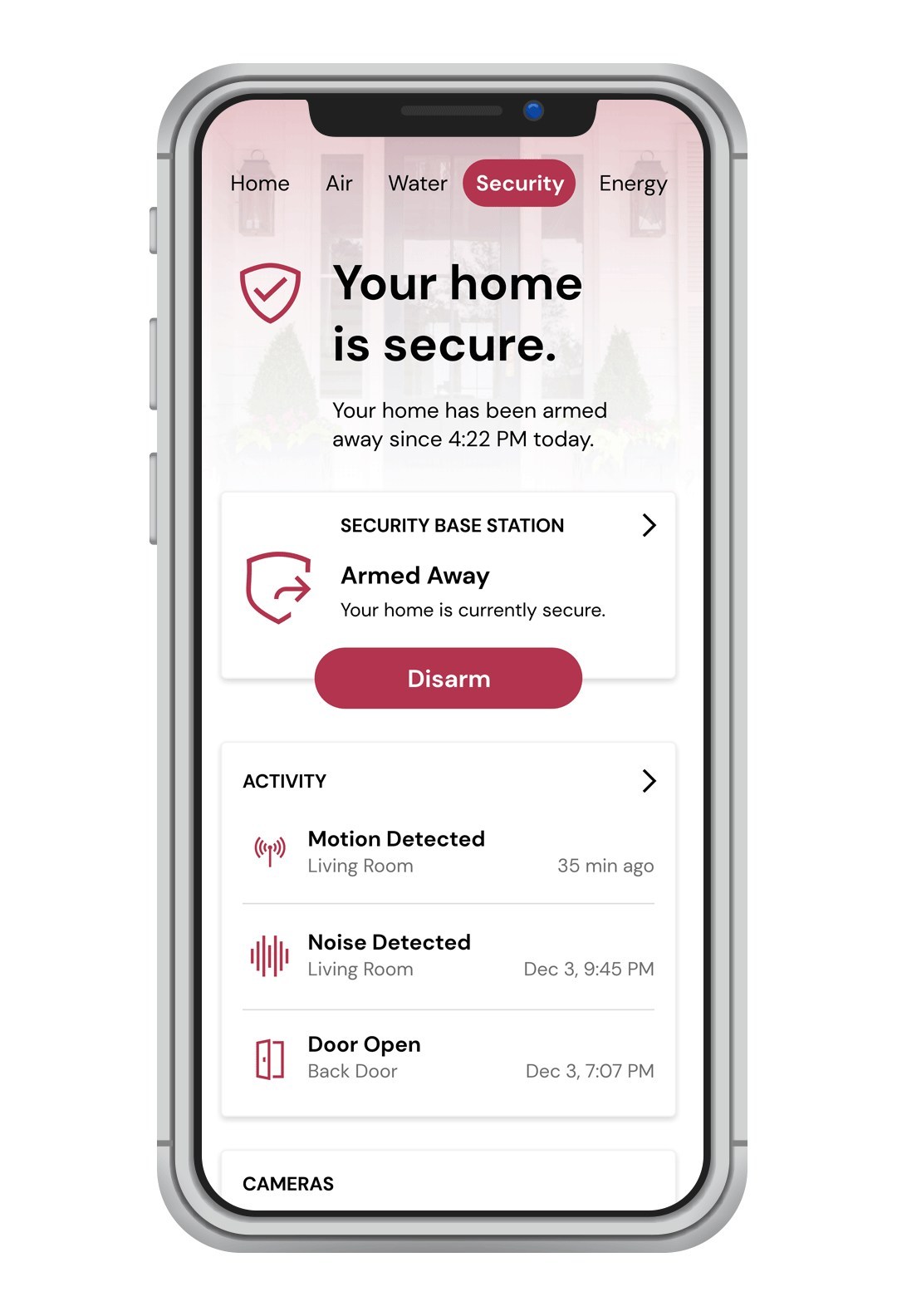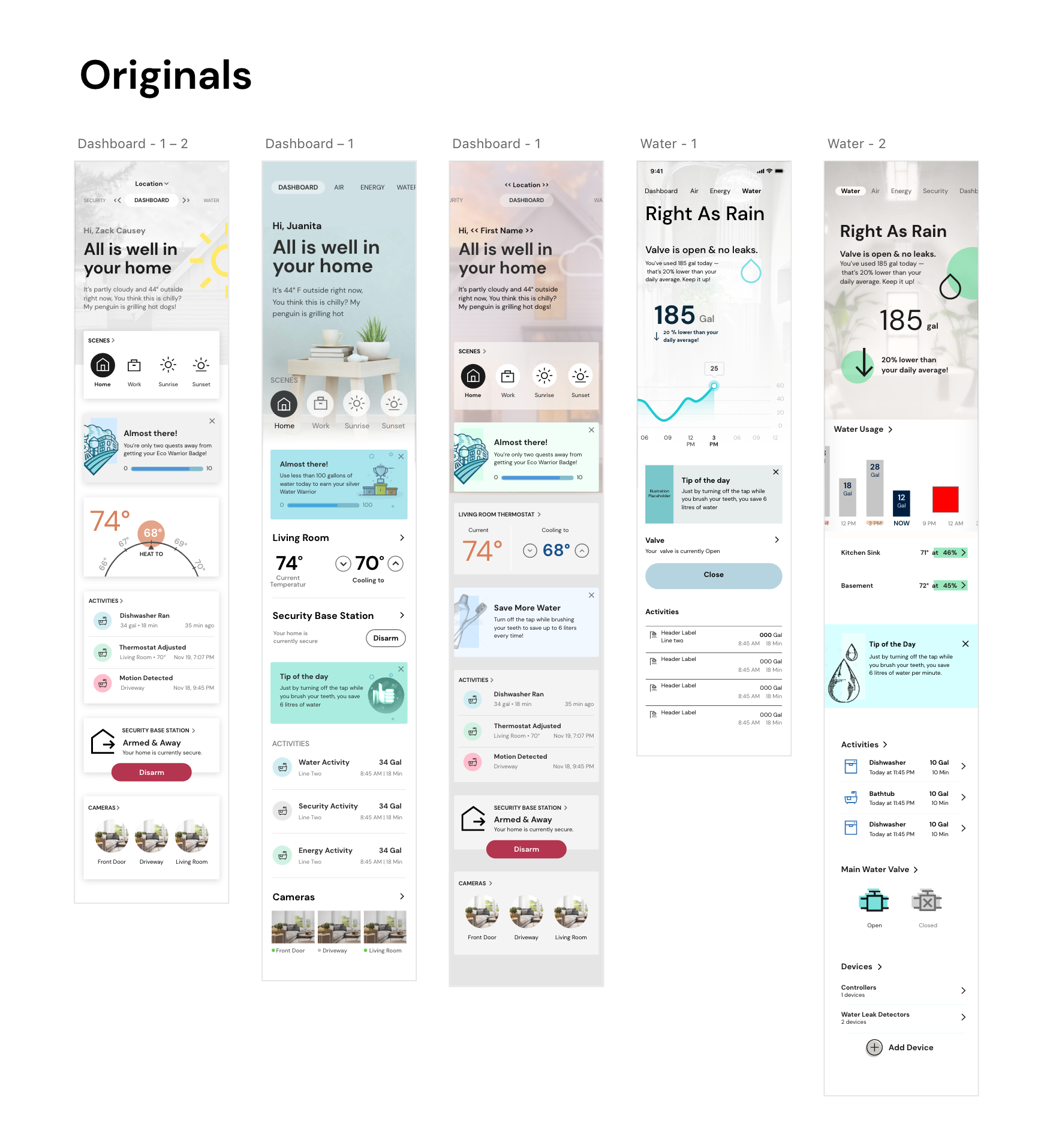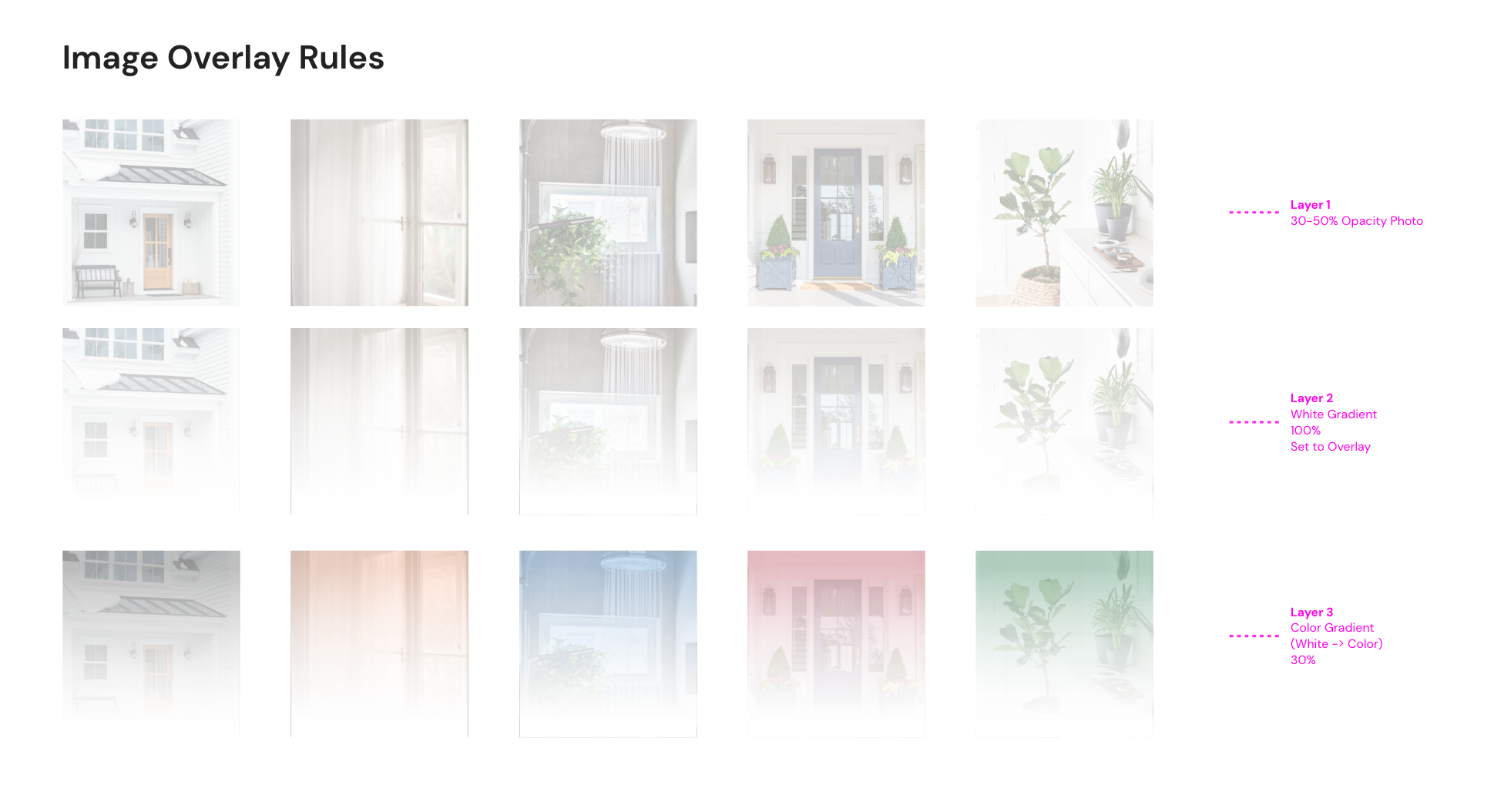 Resideo Smart Home
---
Objective
Resideo is a design arm of the home technology company Honeywell, pioneering the next wave of supported home technology. Resideo is undergoing a massive digital transformation whereby multiple consumer touchpoints and applications will be consolidated. Part of that is consolidating many digital experiences for their thermostats, air quality monitors, security devices, and water monitoring products in their portfolio.
When joining on, Resideo had already completed an initial design phase for their central home application. We reviewed moodboards and talked through the initial design to see what what kind of changes we wanted to make. Since the plan was to present this new design very quickly (in 2 weeks) during a Resideo design conference, we had to choose wisely what was worth spending time on.
Users
Since Honeywell devices are often pre-installed into homes, our user base is unique. These could be people from all walks of life, and often users who are grandfathered in to using Honeywell products.
So the experience must cater to someone who has little knowledge of thermostats and basic home smart devices, but go in depth enough to satisfy those users who aspire to be the person in their peer group that is called upon for advice relative to connected home needs/technology.
User Needs
Easy to pick up tools




Educational or straight forward learning mechanics

Customizable tools (every house is different)

Flexibility
Design
What ultimately came out of our design iteration was a refinement of consistent stylings across their 5 different dashboard sections. Each sections has it's own set of photography and palette choices, but all linked back together with typography and general app styling. The idea of "cards" with information or functionality housed within was chosen due to the customizable, often repeatable, nature of the information displayed across these dashboards.
Along with a general consistency, the final design leaned into a bright aesthetic that complemented the varying devices in Resideo's portfolio.
These designs were presented during the 2019 Resideo Design Conference. Along with the overall designs, we also took steps to further explore the illustration system for Resideo. This joined with graph stylings, button rules, photography elements, and other interactivity assets that Resideo could take forward in their design system
Team
Zack Causey - Visual/UX Designer
Pirkka Aunola - Content Strategy Lead
Mindy Reyes - Senior Copywriter
Jasmine Busch - Senior Product Manager

Matthew Robinson - Head of Studio
Resideo Design Team